Needless to say – this paint color has been making headlines for the past few years – and will continue to do so for the future.
Sherwin Williams Agreeable Gray is a beautiful warm-toned paint color with deep gray and beige undertones – and is also the number one chameleon on the SW Grays list.
It's one of the most popular Sherwin Williams' paint colors, and the reason is clear – its classic appeal and sophistication play key roles in defining the beauty of this color.
So, if you want the best of both the neutral worlds – gray and beige at the same time – there is no better hue to pick than Sherwin Williams AG!
This soft warm gray color is truly a people pleaser – regardless of the size, scale, and function – this one is bound to add a bold and characteristic charm into your home.
And there's more to what makes this neutral paint so popular…
But, I am not going to reveal all the secrets right away!
Agreeable Gray has tons and tons of stories to tell – so, if you are excited to find out more about this priceless beauty, come along with me now.
Sherwin Williams Agreeable Gray SW 7029 Details and Specifications
It is quite likely that you search for the best gray and beige paint colors online and find this swatch popping up frequently.
Not only within Sherwin Williams collections but among other famous paint manufacturers that look up to AG!
So, let's see what the fuss is all about.
First and foremost, before we dive deeper in, let's understand what the color is truly made of and other similar underlying information that you should know.
I promise this will help you later if you're seriously considering using this in your projects.
Commencing with the Light Reflectance Values or the LRVs helps in determining how light or dark the paint is.
In this case, the LRV of Sherwin Williams Agreeable Gray is 60.
And that makes the color fall on the lighter end of the scale!
Now if you are wondering where to find this value, just look at the back of the paint swatch.
Secondly, other important associated terminologies are the RGB and HEX Values that further tell us what the color is made of.
Red = 209
Green = 203
Blue = 193
HEX Value = #d1cbc1
Red brings warmth, and is the highest value here.
Now that we have talked about the technical and scientific information, let's get started with the practical aspects of this popular Sherwin Williams paint.
How Does this Color Feel in Your Living Space?
Agreeable Gray feels absolutely enlightened, bold, charismatic, and also soothing when used in your home.
It is bound to give the walls of your home an appealing touch that automatically makes your space feel warm and welcoming!
I recommend any and every climate to incorporate this color!
Now if you are wondering about using this paint in the warmer regions – well, you absolutely can – as far as you use it in the correct room!
Even though it has a touch of warmth and is bold – you can always pair it with subtle cooler hues such as blues and greens to feel balanced.
Furthermore, you can also incorporate this paint in mid to smaller-sized rooms since it has high reflectivity, comparatively.
How Does Light Affect the Color?
Light especially has a major role to play in SW Agreeable Gray!
Now here is a twist – this paint looks gray and beige both – but under certain lighting conditions.
So, firstly, look around and observe the amount of incoming natural light and the compass direction of your room.
Yes! Knowing the compass directions for this color is absolutely necessary.
So, if your room receives ample south and north daylight – it is bound to align towards grays than beiges.
On the other hand, if you receive ample daylighting on the east and west-facing rooms, the paint will align more towards the beiges than grays!
So, the appearance is totally in your hands!
In case there isn't much lighting – you can always add artificial lighting through pendants and chandeliers!
Don't forget to look at the bulb sizes and the color saturation!
What are the Best Coordinating Colors?
Now that we have analyzed the true story of the color, its various faces, its light reflectance values, how it truly feels, and the effects of light, let's first look at what best suits the paint color.
This step could be challenging and that is why I recommended truly understanding the paint color.
You can either choose a monochromatic or a contrasting color palette in this case – depending on the interior design style.
If you like more warm minimalism and Japandi – choose monochromatic shades or else add fun colors to touch upon a contrasting scheme.
Since it is a neutral color, I believe you can best pair it with off-whites, charcoal blues, darker and steely grays, and cool and crisp whites.
Well, here are a few of the colors I would recommend for a monochromatic palette!
SW 7030 Anew Gray
SW 7031 Mega Greige
SW 7504 Keystone Gray
On the other hand, here are a few of the colors I would recommend for a contrasting color palette!
SW 7005 Pure White
SW 9141 Waterloo
SW 7066 Gray Matters
For your ceilings, trims, and moldings – I would recommend using SW Pure White to further achieve a creamier look or else if you want a crisp look, choose SW High Reflectance White.
SW Agreeable Gray Vs Similar Colors
SW Agreeable Gray doesn't deserve alternatives! It is a whole lot of beauty in itself!
However, if you want to step away from the popular color and think more about other similar exotic paints, here are the two most closely related paint colors.
You can consider SW 9165 Gossamer Veil and SW 7634 Pediment!
Agreeable Gray Vs Gossamer Veil
With an LRV of 62, this paint color is slightly lighter than Agreeable Gray!
It is a warm and creamy neutral that feels utmost pleasing to the eye – hence, you can absolutely use this color in your home with a cohesive balance of blues blended!
This color too plays chameleon sometimes – aligning to beiges and grays. See my full review of GV here!
Agreeable Gray Vs Pediment
A pastel paint that majorly aligns with the red undertones, this warm-toned paint can play a creative alternative to SW Agreeable Gray!
It has an LRV of 61, which makes both of them align with the same reflectivity values!
Where to Use Agreeable Gray?
SW Agreeable Gray can be used in your home as well as office or commercial spaces!
This intriguing paint color aligns majorly with the traditional, farmhouse, transitional, country, and modern interior design styles!
Try avoiding it in coastal or Caribbean styles!
Let's see where and how to incorporate this beautiful neutral paint in your home.
Agreeable Gray in Living and Dining Rooms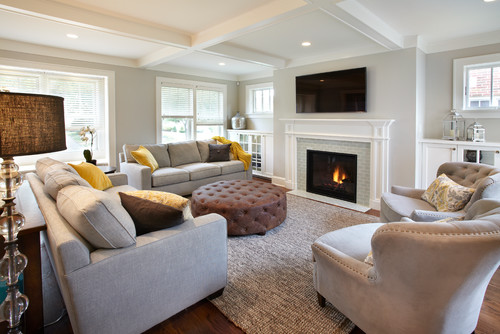 Your living rooms and hallways deserve a soothing and yet characteristic color like SW Agreeable Gray!
I personally have recommended this paint to my clients – and they have absolutely loved it!
Since it has higher reflectivity, you can even make your living and dining rooms appear larger than they actually are!
Further, you can pair it with teak floors, wooden, metal, or glass furniture, and tones of blues, grays, and white on your curtains, rugs, pillows, and artwork!
Hardwood floors are a plus point but if you don't have them, you can also use beige-hued wall-to-wall carpeting or ceramic warmer-toned tiles.
In the case of a fireplace, you can clad it with beige or gray-toned natural stone and travertine or something ultra-luxurious and modern like granite and marble!
Using in Bedrooms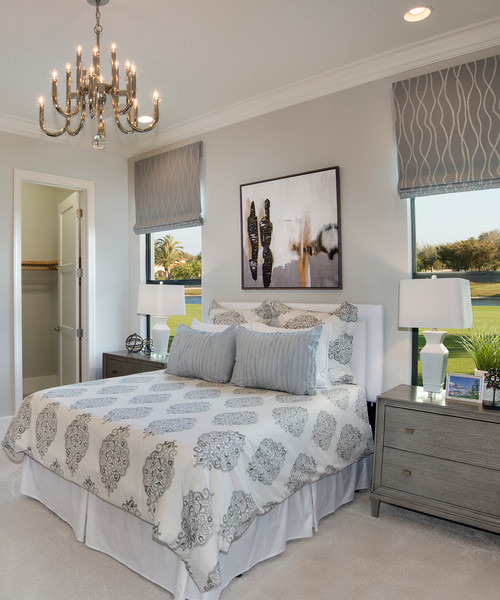 SW Agreeable Gray can play magic to be used in all the walls and still make your space look airy and enchanting!
You can always pair it with subtle and muted taupes, gray upholstery, and black accents on the furniture frames and nightstands or lighting fixtures.
Trust me, your bedrooms have been craving a paint like this – so, go ahead and give your rooms a perfect serene look!
In case you are remodeling or refurbishing, you can choose hardwood engineered floors and even vinyl planks when on a budget!
Agreeable Gray in Kitchens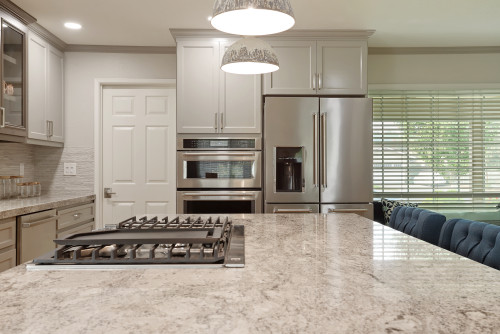 If you tend to spend most of your time in the kitchens and meanwhile, looking for a warmer touch – then this is probably one of the best paints!
You can paint the cabinetry systems in this color and let the backdrop wall be pure white or vice versa!
In case you want a contrasting palette, choose this paint on the upper cabinets and a darker gray and blue on the lower ones to add a striking character to your kitchens!
Furthermore, pair it with black or nickel pull handles and fixtures!
Using on Exteriors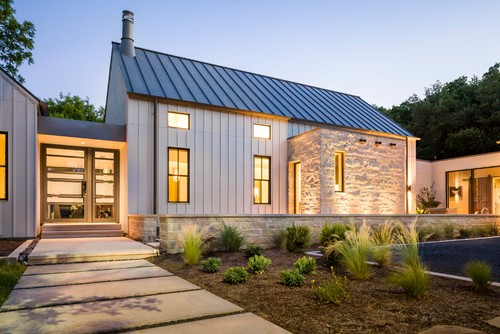 A great option for Traditional, Transitional, Contemporary, and Mid-Century modern homes, this color is absolutely recommended for exterior walls and shiplaps.
If you are planning to use Agreeable Gray on the exterior façade, it will tend to appear much lighter than it already is! (of course, due to excessive natural light)
You can also pair it with black, white, or off-white shaded doors, and windows, trims, and moldings!
Yes – that way you make a great contrast in your home exteriors!
Also, you can do the other way round, by using pure whites on the decorative moldings!
So, how do you want to use this color in your home? Interiors or Exteriors?
Now that you have all the secrets – are you excited about painting your home in Agreeable Gray?
Should there be any questions or thoughts, let me know in the comments below as I would love to hear from you!
Wondering what your home is worth in today's market?
Get New HOT listings to your inbox daily, before any other buyers at: