There have been countless times I have recommended this beautiful off-white paint to my clients. The charm and warmth of the color definitely make it to the top of the list among pastels!
If you don't know this one, let me introduce you to a creamy paint from SW's off-white collection – Sherwin Williams Alabaster that is soft, warm, cozy, light, and absolutely stunning!
If you are looking for a paint option for your walls as bases and neutrals – this would be the absolute 'best' and the most 'popular' option.
Whether it is time to choose the complementary colors or pick the best neutral – SW Alabaster has an answer to it all.
And I can assure, you will never be bored of this timeless color!
Since it tends to add a sober backdrop to the more eye-catchy paint colors, it is also a great alternative for smaller-sized spaces.
With its quite warm undertones – this color makes a great option in almost any and every interior design style!
Well, there is a lot to reveal when it comes to Alabaster! Trust me, the list is endless.
So, excited to know more?
Let's get our hands on this pretty off-white paint color.
Sherwin Williams Alabaster SW 7008 Details and Specifications
As always, I first recommend my clients to 'study' the color before planning to pick it for their homes.
And 'study' basically means that you analyze what the color is made of, its backend stories, and what it truly has to offer.
Also, remember that every color has a story to tell – a story that differs from hue to hue.
So, first and foremost, let me introduce you to the concept of Light Reflectance Values or the LRV's that determine how light or dark the paint color is.
You can easily find that value at the back of the paint swatch!
Here, in this case, the LRV of Sherwin Williams Alabaster is 82.
And that means it is pretty light-toned – well, almost an off-white! (Greater the value, lighter the paint)
Secondly, other important associated terms are the RGB and the HEX Values.
Red = 237
Green = 234
Blue = 224
HEX Value = #edeae0
Now that is enough with the technical and scientific information, let's get started with the practical aspects of this off-white Sherwin Williams paint.
How Does this Color Feel in a Space?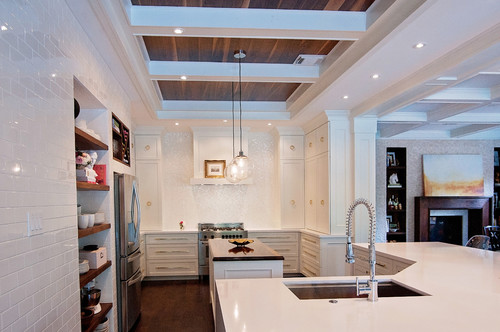 This paint feels absolutely light, warm, cozy, comfortable, and inviting when used in a space.
Moreover, due to its lighter tone and creamier appearance, it further tends to make your space seem larger and expanded but at the same time, enclosed.
So, for all the northern states and colder regions – this color is a great option for your homes as it tends to add a warmer vibe to make your homes feel cozy at all times.
When using in the interiors, I recommend painting the north-facing and south-facing walls in this particular color.
Try to avoid this color in the west and east-facing rooms of the warmer regions! Well, you might not like the overwhelming feeling in this room!
How Does Light Affect the Color?
Light doesn't have a major role to play – but it still has some.
Especially when it comes to natural light – the color is bound to feel extra lighter in such cases.
On the other hand, with the absence of light, it may still not appear darker – so you're good to go, both ways!
You can further play with artificial lighting – maybe add a piece of majestic chandelier with warm white lighting to neutralize the warm appearances of the color.
A pro tip: Try placing the paint swatch in different light conditions – indoors and outdoors, to determine the true hue.
What are the Best Coordinating Colors?
Time for some color palette fun!
It is crucial to choose the best complementary colors in order to define a true palette that looks cohesive and 'in-place'!
You simply can't pair any color unless you understand the above-mentioned terminologies.
So, I am going to enlist the two most famous color schemes – monochromatic and contrasting. You could use that depending on your needs and requirements.
In this case, the best colors to go are literally every one of them except the cooler whites, yellows and limes, and cool-toned lighter grays and blues.
So, here are a few of the colors I would recommend for a monochromatic palette!
SW 7051 Analytical Gray
SW 7052 Gray Area
SW 7054 Suitable Brown
On the other hand, here are a few of the colors I would recommend for a contrasting color palette!
SW 6107 Nomadic Desert
SW 9108 Double Latte
SW 7045 Intellectual Gray
For your ceilings, trims, and moldings – SW Alabaster in itself makes a great option! So, you can have the walls as well as the ceilings painted in this same color!
Also, try to avoid cool-toned paints on the ceilings (that will totally mess up the palette of your home).
SW Alabaster Vs Similar Colors
Even though no two colors are exactly the same, there may still be similar-looking options that I will be enlisting here.
So, the two colors closely related are SW 7551 Greek Villa and SW 7001 Marshmallow. Let's see how they differ.
Alabaster Vs Greek Villa
Another paint from the SW off-white collection, SW Greek Villa shares quite some similarities with Alabaster.
It is creamy, cozy, and warm white paint that deeply exhibits a welcoming experience.
With an LRV of 84, this color can seem to be slightly lighter than the former.
When it comes to complementary colors, both the similar shades share the same list!
Alabaster Vs Marshmallow
Another pastel and off-white on the list, SW Marshmallow has an LRV of 82 making it an absolute warm-toned paint color to be used in homes.
It is also one of the paints with slighter red undertones, and whether you are looking for inspiration, or actually planning to use this paint, SW Marshmallow would be a great option.
A couple other similar alternatives to consider are SW Creamy and SW Dover White – both are popular off-white colors that slide down the warmer (and cozy!) scale even more.
For more accurate results, I recommend picking swatches and paint samples to determine the true hue or you can also place it against a white sheet of paper!
Where to Use Alabaster in Your Home?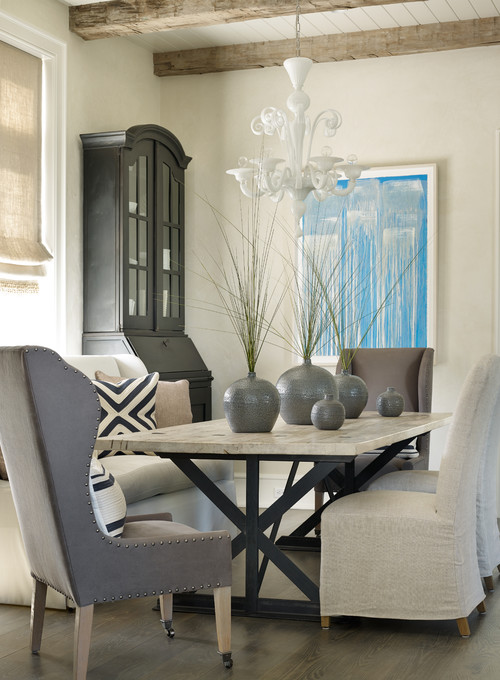 To achieve a perfect warm touch, this color is probably one of the best options to be used anywhere and everywhere in homes.
Whether it is the hallways, bathrooms, living room, dining room, family room, kitchen, exteriors, or even the bedrooms – you can use it everywhere!
Well, name the place and you can add a touch of Alabaster.
Especially for the interior design styles such as Modern Farmhouse, Scandinavian, Modern, Contemporary, Traditional, Transitional, Bohemian, and Shabby Chic, this color would be good to go!
Try avoiding it in coastal and Caribbean-style interiors.
Let's see where and how to incorporate it in homes.
Alabaster in Living and Dining Rooms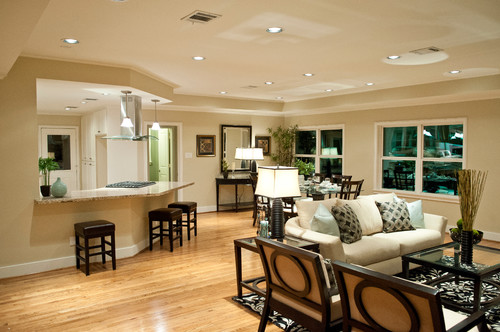 If you want to achieve a cozy environment in the common spaces – SW Alabaster would make a great option. You can pair it with beiges, browns, and grays to create a cohesive feel.
Try to use neutral linen upholstery, beige or white sheer curtains, and wooden furniture with visible legs.
Just in case if you have a fireplace, you can pair it with a rustic wooden mantel and natural stone finish to further refine the looks.
Also, if you have staircases and railing – try to prefer wooden molding ones here.
Last but not the least, add ample mirrors and plants to invite positivity and a wholesome vibe!
Using in Bedrooms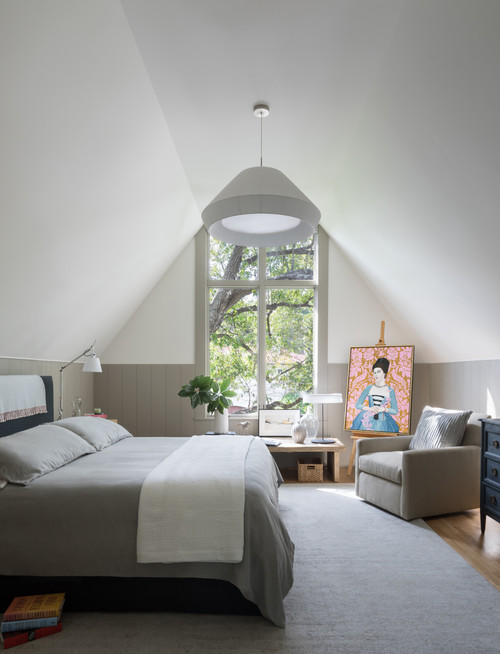 Bedroom is a great space to add a touch of warmth!
You can either paint all the walls in this specific color or simply use a darker accent wall to these neutral extra walls.
Furthermore, add matte black lighting fixtures in the form of table lamps and pendant lights to add an eye-catchy accent.
When it comes to duvets and fabrics, try to choose more subtle hues with cotton and linens to further brighten up your room.
Alabaster in Kitchens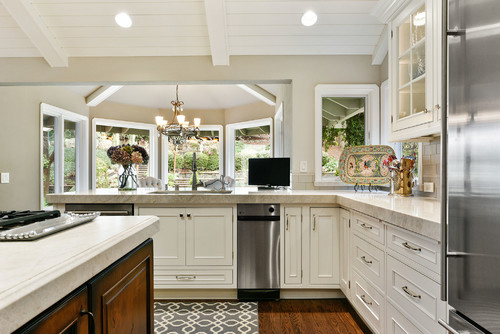 So far, I have recommended tons of clients to incorporate alabaster in their kitchens.
You know why? Well, it simply adds a warm and inviting feel – especially, for the cook of the home, it is like a peaceful haven.
You can add drama by using golden-tinted or brass pull handles and fixtures.
In the case of hardwood floors, it is definitely cherry on the top!
Using on Exteriors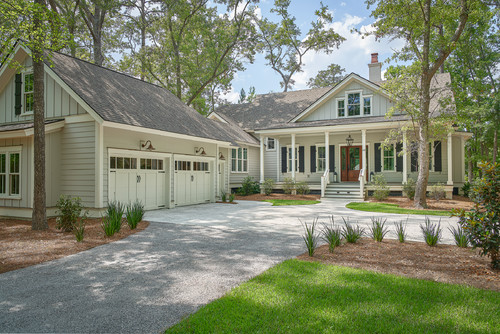 Whether you have a Spanish style or Contemporary, this paint on the exteriors is bound to add an inviting and warm character to the facades.
You can either add browns as an accent or go vice versa for the trims, moldings, and door and window frames.
Also, don't hold back from using brown roof tiles and stone wainscotting.
So, how do you want to use this color in your homes? Interiors or Exteriors? Now that you have all the secrets – are you excited about painting your home in Alabaster?
Should there be any questions or thoughts, let us know in the comments below!
Wondering what your home is worth in today's market?
Get New HOT listings to your inbox daily, before any other buyers at: