Beautiful, calm, and soothing – this pretty and cozy neutral is bound to add a touch of warmth and welcomeness to your environment. Well, let me introduce you to a warm white paint color that is one my favorite go-to cozy colors!
Sherwin Williams Natural Choice is a pastel and off-white paint with warmer tones that is very light in tone.
If you are looking for a paint that could be played as a neutral or a base in your home – this could be your top option. It's also a great choice if you desire a warm paint that looks creamy yet feels oh so cozy!
Since this color has a timeless appeal, I would recommend any and every space to incorporate it – whether small or large. More on this later.
While again, I love this cozy neutral, there are a few other options that you could look into – mainly SW Alabaster and SW White Duck.
But what makes SW Natural Choice different?
Well, it is definitely the undertones and the feel of this paint on your walls.
It somehow exudes a very light tone of beige in certain lighting conditions.
But, don't worry! I am here to help you figure out if this is the right paint for your home or not!
So keep reading to become an expert!
Sherwin Williams Natural Choice SW 7011 Details and Specifications
Before choosing a paint color, it is important to understand the backlog theories and specifications. Remember, every paint color is different.
Hence, if you ever select a paint color for your home, do remember to check through these few scientific terminologies that truly define the characteristics of paint.
So, first and foremost, read through the Light Reflectance Values or LRV's of paint color. This value helps in determining how light or dark the paint is.
In this case, the LRV of Sherwin Williams is 73. And that means the color falls on the lighter end of the scale.
Remember, the greater the value – the lighter the paint color.
Secondly, other important associated terms are the RGB and the HEX Values.
Red = 227
Green = 222
Blue = 208
HEX Value = #e3ded0
Now that is enough with the technical and scientific information, let's get started with the practical aspects of this pretty Sherwin Williams paint.
How Does this Color Feel in a Space?
Sherwin Williams Natural Choice feels absolutely warm, bright, cozy, and enlightening.
Also, if you are looking to make your space look larger and warmer at the same time, this would be a great option! Due to high reflectivity, this paint tends to reflect away most of the incoming light to push away the walls.
Moreover, you can use this paint in either colder regions like the northern states, or typical high-rise apartments where space is a major issue.
When using in the interiors, I will recommend using this paint in north-facing or south-facing rooms to balance out the color saturation in space.
How Does Light Affect the Color?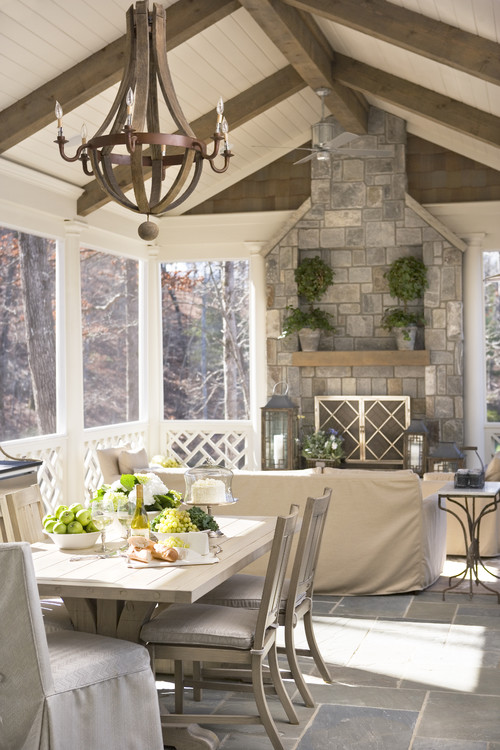 Light affects the appearance of the paint color. Believe it or not, colors are chameleons.
If your room receives ample natural lighting, the paint may appear even more light and airy whereas, in the case of the absence of natural light in a room, the paint appears a little darker! (not much though)
This is a recommended paint color for smaller-sized spaces, mainly.
However, you could also add some artificial lighting such as warm-whites and warm-yellows to add a specific mood to your space.
A pro tip: Try placing the paint swatch in different light conditions – indoors and outdoors, to determine the true hue.
What are the Best Coordinating Colors?
Now that we have discussed the few practical aspects of the paint, let's discuss the color scheme and specifications.
It is important to analyze the true hue to figure out the best complementary colors. Hence, in this case, the best colors to go are darker beiges, browns, blues, oaks, and taupes.
You simply can't pair any color unless you understand the above-mentioned terminologies. So, I am going to enlist the two most famous color schemes – monochromatic and contrasting. You could use the either depending on your needs and requirements.
So, here are a few of the colors I would recommend for a monochromatic palette!
SW 6149 Relaxed Khaki
SW 6148 Wool Skein
SW 9117 Urban Jungle
On the other hand, here are a few of the colors I would recommend for a contrasting color palette!
SW 6148 Wool Skein
SW 7664 Steely Gray
SW 6229 Tempe Star
For your ceilings, trims, and moldings – I would recommend using SW Pure White to further achieve a creamier look or else if you want a crisp look, choose SW High Reflectance White.
SW Natural Choice Vs Similar Colors
Even though no two colors are exactly the same, there may still be similar-looking options that I will be enlisting here.
Hence, the two colors closely related are SW 7637 Oyster White and SW 7010 White Duck. Let's see how they differ.
Natural Choice Vs Oyster White
With an LRV of 72, this paint color shares many similarities with SW Natural Choice. A beautiful and timeless piece of off-white, you can definitely use this color as a base and neutral in your homes.
Moreover, you should know that this color may not appear as cozy and warm as Natural Choice and you can absolutely use it anywhere in your homes.
Natural Choice Vs White Duck
Another pastel and off-white on the list, SW White Duck has an LRV of 74 making it an absolute warm-toned paint color to be used in homes.
It is also one of the most popular, hence, whether you are looking for inspiration, or actually planning to use this paint, SW White Duck would be a great option.
For even accurate results, I recommend buying real-time swatches and paint samples to determine the true hue or you can also place it against a white sheet of paper!
Where to Use Natural Choice in Homes?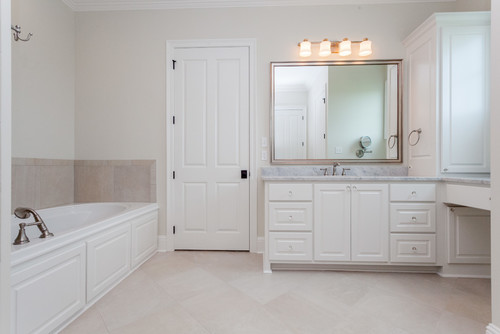 This color can be used anywhere in homes regardless of the interior design style or the color scheme. Well, yes! That's how timeless this paint color is.
So, whether you have the Modern Farmhouse style or the Mid-Century Modern, Traditional, Transitional, French Country, or the Bohemian – this color would definitely do wonders.
Let's see where and how to incorporate it in homes.
Natural Choice in Living and Dining Rooms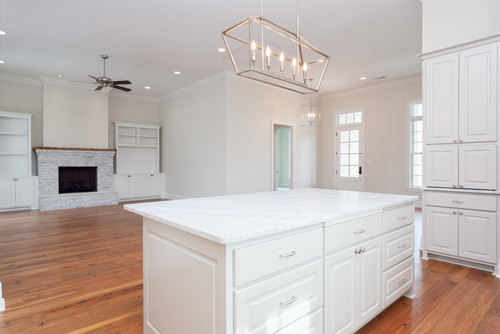 Craving for a cozy feel as soon as you enter your home? Well, don't hold back from using this creamy neutral to add a touch of warmth and welcomeness.
You can pair it with wooden balustrades along the corridors or the stairways and use golden oak cabinetry for the living room.
Moreover, remember to pair it with gray, taupe, or beige neutrals and white sheer curtains with brown blackout curtains.
Just in case if you have walnut hardwood floors, it is a plus point.
Using in Bedrooms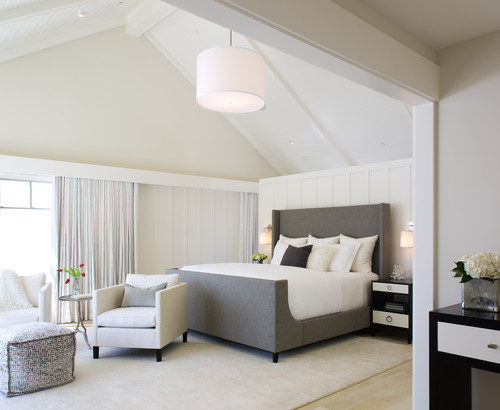 Bedrooms deserve to be soothing and tranquilizing. Hence, you can incorporate tons of wooden textures and tones and shades of brown and subtle beiges.
You can also use a focal point accent wall paint to add depth to your room.
Moreover, use neutral upholstery and bright decorative accents through throw pillows, blankets, and area rugs.
Natural Choice in Kitchens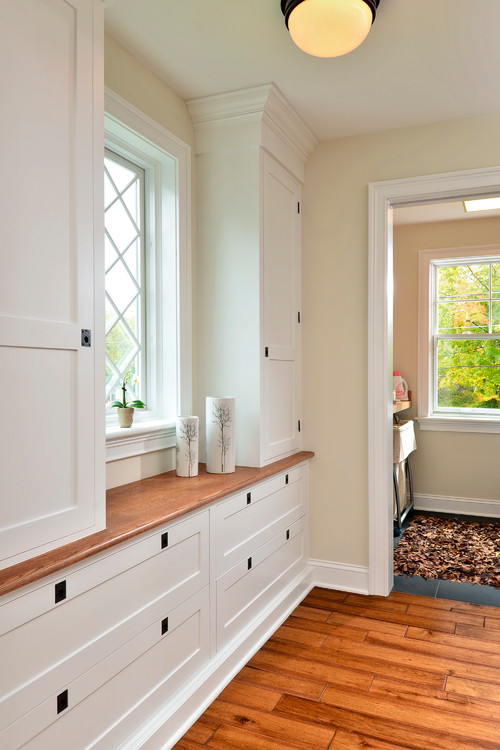 Absolutely yes!
You can either paint the cabinets in this color or use golden oak or walnut wooden textured cabinetry. Moreover, use brown hexagonal backsplash tiles and off-white marble or granite countertop to further refine the look of your kitchens.
I promise this paint will make your kitchen look airy, bright, and warm. Hence, don't think twice before using this beautiful color.
Using on Exteriors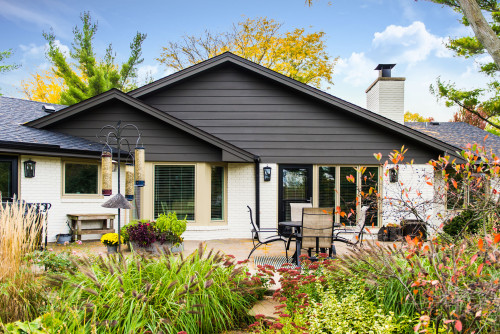 Whether you have a Mediterranean style or the Spanish and Colonial, this paint on the exteriors is bound to add an inviting character to the facades.
You can either add browns as an accent or go vice versa for the trims, moldings, and door and window frames.
Moreover, don't hold back from using brown roof tiles and stonework features.
So, how do you want to use this color in your homes? Interiors or Exteriors?
Now that you have all the secrets – are you excited about painting your home in Natural Choice? Should there be any questions or thoughts, let us know in the comments below!
Wondering what your home is worth in today's market?
Get New HOT listings to your inbox daily, before any other buyers at: