Just like the name suggests – Sherwin Williams Pussywillow is a smooth, warm gray paint color that very frequently changes its appearances based on its surrounding natural light!
Even though it is gray paint – it may sometimes appear lighter beige or even deeper blue in certain lighting conditions.
Well, yes!
This is quite confusing – however, if used carefully, can do wonders.
This gray paint is soothing to the eyes – and is relatively newer in the interior design industry.
But trust me, it is very well worth the experience!
Darker in tone with deep gray and brown undertones – this paint can sometimes exhibit a perfect stony feel in your home.
To avoid that, you can always blend warmer tones with natural materials to attain the most welcoming experience in your living space.
However, don't worry!
I am here to help you figure out the underlying secrets behind this color – and most importantly, whether or not if it's the right color for you.
Trust me, in no time – you'll be a SW Pussywillow expert.
So, sit back, relax, and grab your favorite cup of coffee!
Sherwin Williams Pussywillow SW 7643 Details and Specifications
Before we dive deeper into the practical aspects of the paint, let's first talk about the initial specifications and technical information related to the paint.
Remember, you should always read through the facts associated with a paint color that will truly help in determining what the color is made of!
So, first and foremost, it is important to read through the Light Reflectance Value or the LRV's of a paint color.
This value helps in determining how light or dark the paint color is.
In this case, the LRV of Sherwin Williams Pussywillow is 42.
And that means, it falls on the darker end of the scale.
(Remember, the lesser the number, the darker the paint)
And just in case if you are wondering, you can easily find this value at the back of the paint swatch!
Secondly, other associated terms are the RGB and HEX Values that are important to take into consideration.
Since this is the value that determined what the color truly is made of!
Red = 178
Green = 173
Blue = 164
HEX Value = #b2ada4
That is all I wanted to talk about the color specifications and details, let's now get started with the practical aspects of this beautiful and timeless gray paint color.
How Does this Color Feel in a Space?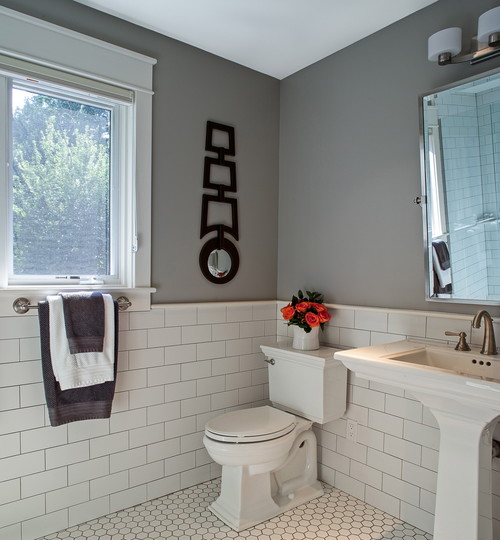 Sherwin Williams Pussywillow is bound to make you feel relaxed, bold, and confident!
The authentic imprint of the color is going to exhibit an eye-catchy experience on the walls while making your home look distinctive than ever.
However, the major matter of concern is the bold and daring attitude – due to the dark color, it may get challenging playing around with the paint!
But before jumping on to that aspect, let's first discuss what climates is the color best suitable in.
I highly recommend colder as well as warmer regions to incorporate this paint color. Except for the very warm and tropical regions down in Florida that might feel overwhelmed around this paint.
Furthermore, you should only use this paint in medium to larger-sized spaces that can accommodate the depth of the paint!
For extremely small spaces – try paints with LRVs greater than 75!
How Does Light Affect the Color?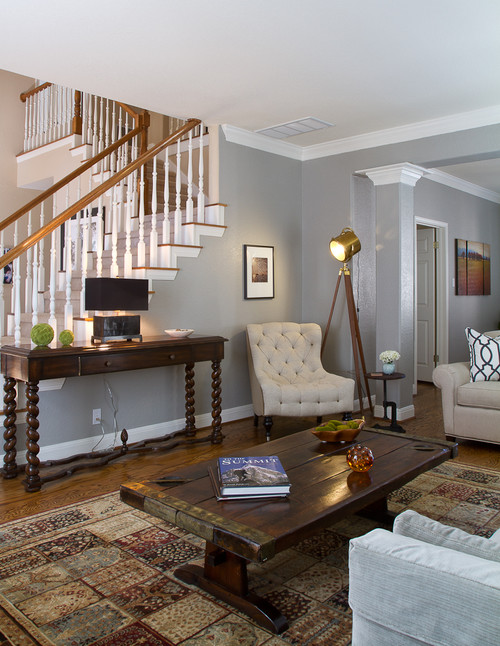 Natural as well as artificial light has some role to play here!
So, firstly you need to look around and observe the incoming natural light!
Well, if you are blessed with ample of it – simply use this color in your rooms that face any of the directions!
Yes! That is one great benefit – since it has a tinge of cool and warmth both – you can absolutely use it in any climate!
Furthermore, for creating a particular dramatic effect – you can always add warm white and cool yellow lighting!
Try avoiding warm yellow saturation with this paint!
What are the Best Coordinating Colors?
Now that we have analyzed what the color truly is and what it feels like along with the reflectivity values, it is time to pair it with the best opposites.
You can either choose from a contrasting or a monochromatic color palette.
Make sure to analyze the color carefully so as to not mess up with your space later!
Depending on your interior design style, it is important to create a sense of balance and harmony in the space.
So, here are a few of the colors I would recommend for a monochromatic palette!
SW 7017 Dorian Gray
SW 7018 Dovetail
SW 7020 Black Fox (see my full rundown on this one here)
On the other hand, for a contrasting color palette, I would recommend the following paint colors that you could incorporate:
SW 6211 Rainwashed (see my full rundown on this one here)
SW 9156 Gris Morado
SW 6993 Black of Night
For your ceilings, trims, and moldings – I would recommend using SW Pure White to further achieve a creamier look or else if you want a crisp look, choose SW High Reflectance White.
SW Pussywillow Vs Similar Colors
There are quite a few warm gray alternatives to choose from. However, remember that they might either differ in undertones or reflectivity!
So, the two closely related paint options are SW 7017 Dorian Gray and SW 7640 Fawn Brindle.
Let's see what differs all of them!
Pussywillow Vs Dorian Gray
Sherwin Williams Dorian gray is another beautiful warm gray paint color that inclines mainly towards the grays in the night and beiges during the daytime.
With an LRV of 39, this color is comparatively darker – hence, remember to play this paint with other lighter neutrals and beiges!
Also, Dorian Gray is relatively famous among builders and homeowners.
Pussywillow Vs Fawn Brindle
Another neutral closely related to SW Pussywillow, this warm paint is very much aligned towards the browns than grays!
Hence, you can use this if your color palette requires a gray-brown with deeper brown undertones.
This is equally darker with an LRV of 36!
Where to Use Pussywillow Your Home?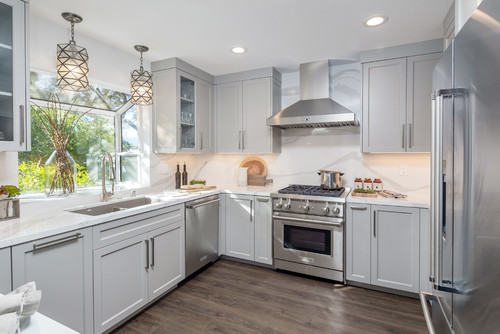 Absolutely anywhere and everywhere – whether it is your living and formal rooms, dining rooms, kitchen, hallway, home office, or the exteriors.
Especially if you have an interior design style such as traditional, Modern, Minimalist, transitional, and Farmhouse, this color is absolutely great to go!
Let's see how you can incorporate this color in your living spaces – and specifically how!
Pussywillow in Living and Family Rooms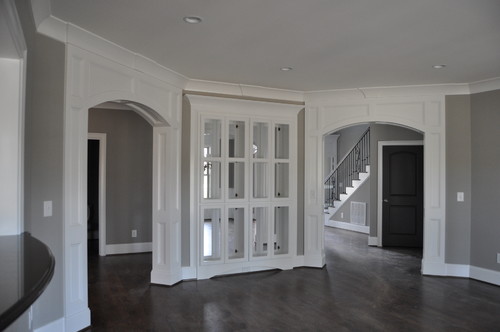 You can paint all the walls of your living room in this paint as far as it is large enough to accommodate the depth of the color!
Else – go for an accent wall!
You can pair it with white and lighter beige linen upholstery, cotton sheer curtains, and brown suede and velvet pillows.
Hardwood floors are a plus – but in a small space, they might get overwhelming and congested!
For the fireplace, I recommend cladding in lighter-toned natural stone.
Using in Kitchens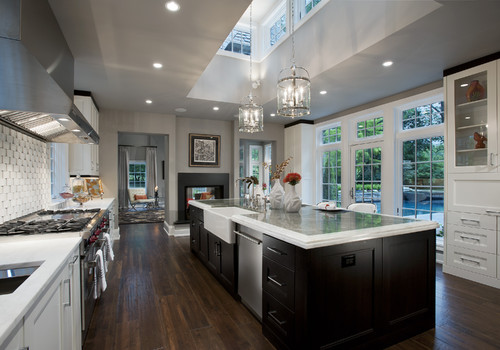 SW pussywillow is a beautiful color for modern and transitional kitchens!
You can style your kitchen by painting the cabinets in this beautiful paint and pairing it with off-whites on the walls and ceilings.
To add depth, add a darker-toned beige marble countertop and white backsplash tiles!
In the end, use brass pull handles and fixtures for a contrasting accent!
Pussywillow in Bedrooms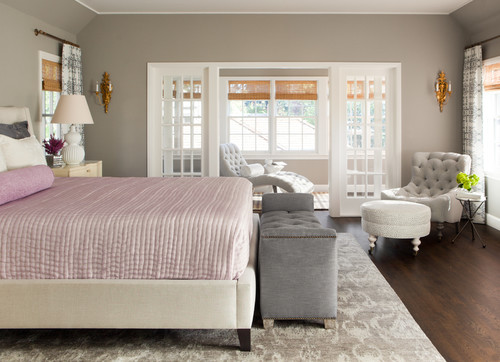 I would absolutely love those looks!
A quiet and serene bedroom speaks it all, right?
You can paint all the walls in this color and use matte-black or brass accents through the pendant lights, bed frame, artwork, accent seating, and rug pieces.
Adding large clean white rugs would a great way to introduce a touch of cooler vibes in your bedrooms.
Moreover, using white or off-white blackout curtains will balance the overall appearance.
Using on Exteriors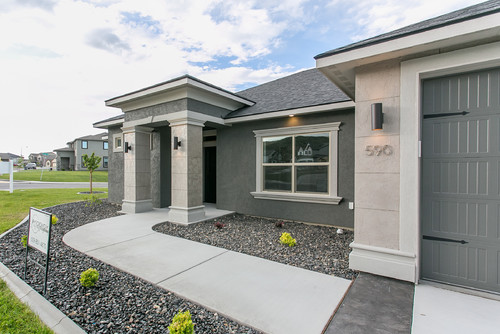 Absolutely yes!
Although know that it will tend to further fade away the darkness while adding on the warmth to the color.
You can pair it with super whites, or even lighter grays through decorative moldings, door and window frames, and trims to add a character to your home exteriors.
This color is an amazing option for modern, Victorian, Farmhouse, Craftsman, and Mid-Century modern-styled exteriors.
So, how do you want to use this color in your home? Interiors or Exteriors? Now that you have all the secrets – are you excited about painting your home in SW Pussywillow?
Should there be any questions or thoughts, let me know in the comments below!
Wondering what your home is worth in today's market?
Get New HOT listings to your inbox daily, before any other buyers at: