It's time to think outside the box and welcome in Sherwin-Williams' collection of 'taupe' paint colors. These days taupe paints are joining in on the fun with the traditional and trendy beiges, grays, and browns.
But, what really is this mysterious color anyway?
I have had clients ask me constantly – are they greige? Or maybe something like khaki or tan?
Well, in fact, the answer is a different story altogether!
Taupes are mainly somewhere between grays and browns – which makes them more muted and contented.
And wow, are we lucky that Sherwin Williams provides quite a few choices when it comes to choosing taupes for our pallets!
Even though this paint color feels quite warm – it truly is one of the most versatile and ageless paints of all time.
And there's more…
Taupe tends to alter its appearance.
For instance, if you plan to pair it with reds and oranges – it can feel warmer; whereas, if you want to join it up with greens and blues, it will tend to appear cooler!
So, that's a little risky yet fun game you can play when experimenting with taupes' many faces and personalities.
And as I mentioned, it's true that you may get confused between taupes and their cousins – beiges, tans, and greiges.
But don't worry!
I am here to help you differentiate and pick the best taupe paint color for your home decor projects.
So, sit back, relax, and get on board with this SW taupe journey!
SW Taupes – The Mysterious Ones
Taupes are perennial and never go out of style.
They are beautiful, mystical, and extremely gorgeous in just about every usage.
Falling somewhere within the neutral family – they tend to be a go-to choice for most interior design styles.
For example, Japandi and Wabi-Sabi majorly use monochromatic tones of taupes to achieve the best of their palette.
Further, even interior design styles such as Mid-Century Modern, Modern Farmhouse, and Country styled interiors use taupes on their walls and upholsteries.
Taupes from Sherwin-Williams come in a wide array of tints, tones, and shades – and if you're wondering what they are, we're going to cover what makes all of them differ from each other.
Tints, Tones, and Shades
Like I mentioned about the variety, you must know that taupes have a wide array of appearances – depending upon the undertones and light reflectivity.
'Tones' are basically the results formed by adding gray to a taupe paint color.
Taupe Tones
In this case, if you add more grays to taupes, a tone of taupe will be produced that consists of more substance.
For example, Sherwin Williams Moth Wing!
Taupe Tints
'Tints' on the other hand are the amalgamation of white with a taupe paint color.
So, in this case, if you add whites to existing taupe paint, it will produce lighter-toned taupes that are more soothing and subtle to humans.
For example, Sherwin Williams Accessible Beige!
Taupe Shades
Whereas 'Shades' are the results formed by adding some black to taupe paint color.
In this case, if you add blacks to taupes, it will produce a darker result that is more bold and daring.
For example, Sherwin Williams Van Dyke Brown!
Well, this is also directly proportionate to…
Light Reflectance Values – The Specifications You Must Know
LRV or Light Reflectance Values helps in determining how light or dark the paint color is depending on light.
You can usually find this value at the back of any paint swatch.
So, in the case of taupes, you are quite likely to find paints falling in the category of medium to darker shades.
Some of the lighter taupes fall somewhere between an LRV of 50-59 and the darker ones are somewhere between 7-10!
There is a range of SW taupe paints that you can choose from – depending upon your desired interior design styles and the sizes of your spaces.
For example, using them in extremely small spaces is not going to create a favorable feel since the darker qualities will make the area feel even smaller.
How Sherwin-Williams Taupes Differ From Beiges, Greiges, and Tans
This is one of the most asked questions I get in a paint color consultation – so here, I am going to brief you on some major differences between the different Sherwin-Williams Taupes.

So, as you know already, taupes are formed by mixing grays with brown paints – giving us a very soothing and subtle backdrop to our living spaces and our lives.
When we look at tans, we can think of them as the cousins that are formed by mixing tinges of red and white with brown. And that's why you'll often see that organic, warm, and earthy touch in tans!
Taupes tend to share many similarities with greiges that are formed by mixing grays and beiges! These sets tend to be quite lighter in tone.
And lastly, if you add whites to darker and lighter browns – the result is simply some soothing and beautiful tones of beiges.
Taupes: Do's and Don'ts
Taupes can be challenging to deal with – since they are such big chameleons.
So, remember to always play around with the paint color swatches in different lighting conditions and also consider the local surroundings.
For example, if you have a lawn outside the living room, the natural light reflection will tend to make the taupe look cooler in tone!
Whereas, in the absence of light, the same color will tend to look warmer – which is its true hue!
I recommend you use this paint in medium to larger-sized spaces as a general rule of thumb.
And in the case of very small apartments, try only an accent wall with taupes or avoid it completely, if possible.
Best Places to Use Sherwin Williams Taupes Paint Colors?
Sherwin Williams taupes can be used absolutely anywhere we live, work or play – residences and even commercial spaces have no limits.
In your home, you can use it in the entryway, hallways, living and formal rooms, bedrooms, home offices, kitchens, as well as exteriors.
If you are wondering where to specifically use these paints, I recommend you first analyze the incoming natural light and the view through the windows.
Since this color plays as a chameleon, I recommend using it in north-facing rooms as it will appear the most pretty toned and muted there!
If you end up spending most of the time in the south and west-facing rooms, I recommend you avoid this color as it might be too overwhelming and warm. Again, check with some paint samples like with those from Samplize.
For east-facing rooms, it is good to go!
You have an advantage with taupes – use them as you may want your room to feel like!
Best Sherwin Williams Taupes Paint Colors
Now comes one of the most awaited topics to talk about! I know you're waiting for this.
So, here I will be discussing some of the popular Sherwin-Williams taupe paint colors that can be incorporated into and utterly beautify your home.
5 Most Popular
Sherwin Williams Tony Taupe:
Sherwin Williams Tony Taupe is a beautiful taupe paint color that exhibits a subtle and serene look into your home.
With an LRV of 37, this taupe falls on the darker end of the reflectivity scale.
I recommend this paint in Mid-Century Modern, Modern, Japandi, Scandinavian, Traditional, and even Contemporary styled homes.
You can pair it with beautiful off-whites, lighter beiges, deeper blues, bright mustards, and whites.
AS always, it's helpful to sneak a peek at the associated RGB and HEX Values that are as follows:
Red = 177
Green = 162
Blue = 144
HEX Value = #b1a290
Sherwin Williams Poised Taupe:
I would call this a perfect warmer taupe that will exhibit coziness regardless of the surrounding circumstances.
With an LRV of 22, this color falls on the darker end of the scale and has appealing deep purple undertones – giving it a nice glam touch!
So, you can include it in rooms either facing the north or the south due to the utter warm tone seamlessly neutralizing with the incoming warmer rays!
Interior design styles such as Hollywood glam, contemporary, modern, and Art Deco can incorporate this paint as an accent on the accent walls.
I recommend understanding the associated RGB and HEX Values to know more about the color specification!
Red = 140
Green = 126
Blue = 120
HEX Value = #8c7e78
Sherwin Williams Accessible Beige:
The taupe color is one of the lightest of them all!
This beautiful true taupe paint color feels extremely calm and relaxed at the same time.
Also, you would be surprised to know that this paint has the magic to be used in most of the interior design styles – whether traditional, transitional, mid-century modern, or even Scandinavian!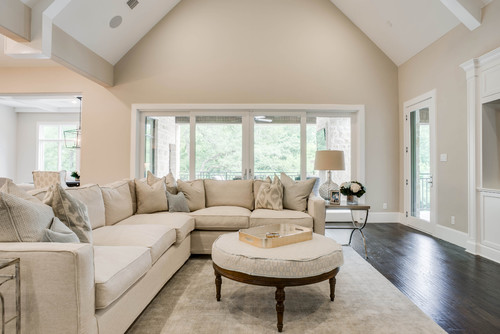 With an LRV of 58, you are quite likely to use it in medium and smaller-sized rooms and apartments!
And just in case if you have a kid's room and a nursery in your home, this color will make a great neutral or a base!
It is now time to look through the color details and specifications to know more about it!
Red = 209
Green = 199
Blue = 184
HEX Value = #d1c7b8
Sherwin Williams Moth Wing:
A perfect warm substitute, Sherwin Williams Moth Wing is a darker-toned taupe that can truly add immense substance and depth into your spaces.
It's bold, daring, and extremely challenging when used in homes as an accent.
So, I recommend especially for the larger-sized living and family rooms with double heights to incorporate this color in amalgamation with whites and lighter beiges!
You can use this paint in Traditional, transitional, and Country interior design styles!
(Here you can use the paint as a base if the size allows)
Find the associated RGB and HEX Values as follows to know more about the daring color's specification:
Red = 160
Green = 144
Blue = 127
HEX Value = #a0907f
Sherwin Williams Truly Taupe:
Another taupe that reminds me of purples and shades of wine!
Isn't it simply pretty?
Well, Sherwin Williams Truly Taupe is a beautiful purple and taupe paint color to enrich your home with utmost glam and sophisticated factor.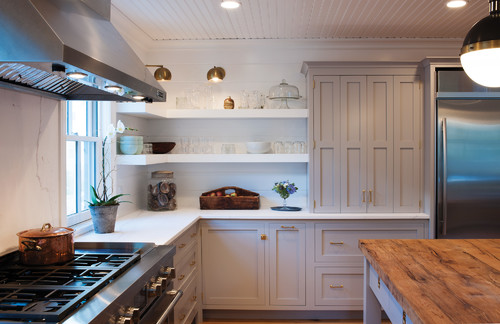 With an LRV of 35, this taupe paint color can be used in medium to larger-sized rooms.
However, try to avoid in west-facing rooms as they may feel overly uncomfortable during the summer months.
Here enlisted are the important associated RGB and HEX Values that you must know!
Red = 172
Green = 158
Blue = 151
HEX Value = #ac9e97
5 Next Most Popular
Sherwin Williams Temperate Taupe:
Absolutely one of my favorites, Sherwin Williams Temperate Taupe is a true purple undertone taupe paint that is bound to add a feeling of luxury and elegance when used in space.
So, if you reside in a colder region – this color is a great recommendation.
With an LRV of 46, this color can fall on the medium to the darker end of the scale – so can be used as accents in smaller rooms.
Sherwin Williams Tavern Taupe:
Opposite of the Temperate Taupe, this shade clearly indicates a neutral tone and deep undertones of browns.
This color plays a big chameleon – so it tends to change the appearances depending upon the incoming natural light.
With an LRV of 27, this paint definitely makes a great alternative to make your home appear smaller and warmer.
Sherwin Williams Taupe Tone:
A true taupe – this color is a great option for your home.
It exhibits warmer vibes and appears extremely dark when used on walls.
It has an LRV of 36 – making it fall on the darker end of the scale.
Sherwin Williams Smokehouse:
An utterly dark and daring taupe, this paint amalgamates the blacks with taupes in creating an eye-catchy yet challenging backdrop.
With an LRV of 13, this color plays a major role in Contemporary and Modern Interior Design styles! For all the man cave lovers – this might be a perfect color for your accent wall.
Sherwin Williams Angora:
A great alternative for meditation and kids' rooms, Sherwin Williams Angora tends to add a tranquilizing yet soothing vibe to your home.
They make a great option for Mediterranean and Scandinavian, Contemporary styled homes.
And since their LRV is 57, they tend to fall on the lighter end of the scale – mainly, can also be sued to brighten up the interiors!
My Personal Favorites
Sherwin Williams Shiitake:
This mid-scale taupe enthusiastic paint is one of my absolute favorites. It offers the best of both worlds: a lighter backdrop and a tinge of taupe all together!
Sherwin Williams Nutshell:
Aligning the bold character of Sherwin Williams Nutshell is this purple and wine-toned paint that adds a glam touch to your home as is absolutely perfect for Eclectic style homes.
Sherwin Williams Balanced Beige:
The paint color I quite frequently refer to, this beautiful taupe paint perfectly adds balance and sophistication to your home.
The reason why I love this color is due to its pure timelessness!
Inspiration and Examples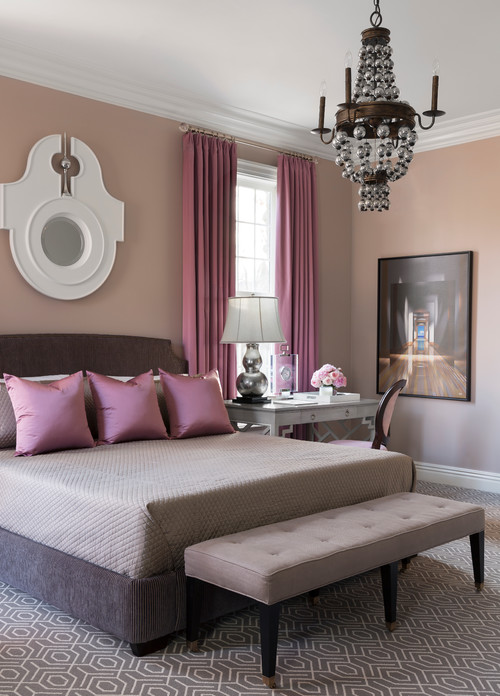 Sherwin Williams Temperate Taupe looks flabbergasting in this beautiful transitional room.
It is true that Sherwin Williams Balanced Beige makes your space appear larger than it already is!
My absolute favorite, Sherwin Williams Shiitake looks light, airy, and quite mesmerizing in your home.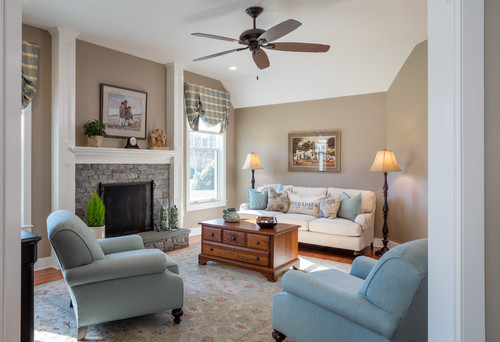 One of the most popular, Sherwin Williams Tony Taupe is a must-try taupe paint for larger-sized living rooms.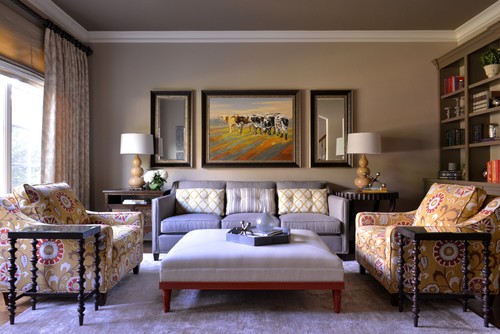 Have a look at the walls in Sherwin Williams Balanced Beige and Sherwin Williams Virtual Taupe on the ceiling – it is absolutely timeless!
Conclusion
Now that we have discussed the major aspects and types of taupes, do you feel confident in incorporating any one of them in your home?
Whether it is the hallways or the exteriors, bedrooms, or the living room – taupes speak for themselves at each and every point!
You just have to give them an opportunity! So, without a thought – pick up your favorite taupe now and don't forget to let me know your thoughts in the comments below!
Wondering what your home is worth in today's market?
Get New HOT listings to your inbox daily, before any other buyers at: